Jonathan Teng
Business Development Manager/Sales Consultant/Auctioneer
About me
Grew up in Hong Kong and Guangzhou, Jonathan speaks fluent English, Cantonese and Mandarin. He went to Scotch College and competed Bachelor of Commerce at Flinders University. While he was studying, he has also gained valuable professional skills and experience from his employment at EduGlobal, KPMG, and Flinders International Office where he continued to work after he graduated.
After Flinders International Office, Jonathan continue to contribute his extensive professional skills at Urbanest Adelaide, ParkTrent Properties Group, Australian Bureau of Statistics and the Australian Consulate-General in China, where he has consistently accomplished significant achievements.
Jonathan found his passion in real estate after he returned to Adelaide. He has since devoted himself in this challenging yet rewarding profession. He had previously worked at Walter & Irvine, Magain, and One Direction Real Estate. Jonathan is the first Asian background Auctioneer to conduct residential property auction in South Australia.
As the Business Development Manager, Property Consultant and Auctioneer at DG Real Estate - the longest established multicultural real estate firm in Adelaide with highly successful history in residential, commercial, project sales, property management, and community involvement, Jonathan continues to devote himself in servicing his respected clients with integrity, discipline, dedication and consistency.
Jonathan is thorough, tactical and strategic. Since his first employment in real estate in 2010, he has consistently achieved solid sales results, established a large client database, and developed an effective result oriented work system. Jonathan possesses strong communication and interpersonal abilities. His professional and life experience plus multilingual skill enables him to communicate with clients from diverse backgrounds effectively.
Jonathan is a proud member of both Real Estate Institute of South Australia (REISA), and Society of Auctioneers and Appraisers. He abides by both institutes' strict Code of Conduct which binds all its members to a high level of professionalism and gives consumers faith that they are dealing with an ethical real estate practitioner and auctioneer.
$270,000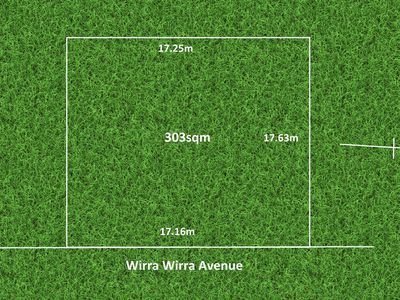 For Sale
Land size

303 Square metres